Internet Marketing
As well as Search Engine Optimisation it is always a great idea to carry out some Internet Marketing on your website. Internet Marketing is one of the fastest growing forms of Marketing at the minute and we stay in the loop about the latest methods and techniques to be able to put your site out there and help your conversions rise.
Increase your ROI
ROI is the Returns of Investment which effectively means your spend goes down and your earnings go up and we can help you with this. We will take a look at your current marketing spendings and give you a detailed report on how we think we can change them.
We will bring in more valuable customers that are likely to place that order or call you for that lead.
Social Networking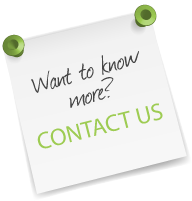 We feel that every company should have a presence on Social Networking sites such as Twitter, Facebook and LinkedIn. They enable your visitors to stay up to date with your company news and your latest products as well as helping you find potential new customers.
We insist on using ethical Internet Marketing techniques which means we won't spam websites, forums or blogs to help send business your way like many other companies would.