Web Design
Why do you need a Website?
In this day and age it is vital that every small company has a presence on the internet.
Gone are the days of people searching in the phone book for a plasterer or landscape gardener. They will search the internet and want to see examples of your work and if you can showcase your work on the internet making it easy for them to find then it is a great way of increasing leads to your business.
Why are we good at making Websites?
Every website we create is built from scratch by our design team so that means no cheap templates or images and a website that is built with 100% valid code which is an important factor when it comes to Search Engine Optimisation.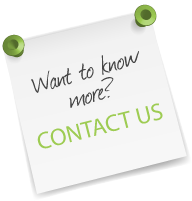 We will take your ideas, specification and input and turn your ideas into a website that will help get your brand onto the internet while focusing on accessibility and usability which means if your website is selling aids for people with eyesight problems then we will make your site read the text out loud to the visitor. Alternatively if the website is aimed at children then we will make the site colourful, cartoony and bubbly.
We create websites exactly how they should be created to suit your business type that will help your business grow and we have proved in the past that our works helps turn companies around.
Website Upgrades and Maintenance
If you have a website already that you feel needs a revamp we can carry out a report in which we will point out things that we feel could be changed for a variety of reasons including SEO, accessibility and usability. We won't overload you with web designer jargon, we will tell you what the current problem is and how our changes will help you in the long run.
If you don't have time to keep your website up to date then just let us do it for you. If your prices have gone up or you have some new pictures to go in your photo gallery then we can do this for you leaving you to run your business.