Web Hosting
If you have a website it is paramount that you get your hosting in place so that your website is constantly available to your audience.
Here at Smarter Web Design we have servers that are reliable, secure and up to date. Our web hosting solutions are affordable for any business and we do not talk in jargon.
This ensure that any website that we build or optimise for any of our clients is constantly available on the internet giving them a great return on investment.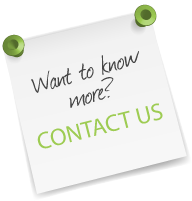 With every hosting package we supply you with full access to the Plesk Control panel which will mean you can setup emails, databases, mail forwarders and even install software such as Wordpress with a couple of clicks of your mouse. If you don't feel comfortable doing this then don't worry, we can look after everything for you.
Your information is 100% protected from Data Theft, Rootkits and Malware and even Spam. You will never need to worry about anything with our bulletproof hosting and you will be able to sleep at night knowing that your information, website and emails are safe.
If you want web hosting that is secure, affordable and will keep your site on show call us NOW on 02477 220 310 to talk to one of our friendly team.